Surprisingly LA gets all the good stuff when it comes to vintage and consignment shopping. I don't only mean the 'Hollywood glamour' and the 'Halston Heritage' stuff, not that I'm complaining about these at all, but plenty of French and Italian beauties can be found in LA as well.
I've got four favorite vintage shops in LA, the first three are conveniently scattered around my agency in West Hollywood, so I can easily squeeze in a visit between my castings, the 4th is in Brentwood. Two of those shops WGACA and Resurrection I've already mentioned in my NYC vintage guide, but if you find yourself in LA, definitely pay them a visit, as they get the merchandise first, before it's shipped to NYC.
LA is a huge city and quite spread out as you know, so with every vintage shop I'm also listing an 'energy stop', my favorite nearby cafe or a restaurant to keep you going on your shopping spree, (more on my favorite LA eats here). Beware vintage finds are as great as the prices are high, so you need full stomach to make the right and grown up decision (and an honest girlfriend on hand), but those pieces will last you forever.
Decades
Decades is LA's vintage and fashion institution, the one and only. A winner of many fashion awards, it's owners Cameron Silver and Christos Garkinos have an insane fashion knowledge, which helps them with selecting the best finds on their travels around the world. Alaia, Louboutin, Chanel, Laurent and many more are to be found on the shelves here. You'll be shopping among Hollywood famous here.
PS: If you're interested in seeing the owners in action check out their new show 'Dukes of Melrose'.
Decades, 8214 Melrose Avenue (between N La Jolla & N Harper Ave), LA 90046
Energy Stop:
Urth Caffe, 8568 Melrose Ave -> 2 min DRIVE, 10 min WALK
Le Pain Quotidien, 8607 Melrose Ave -> 2 min DRIVE, 10 min WALK
The Ivy, 113 N Robertson Blvd. -> 5 min DRIVE, 25 min WALK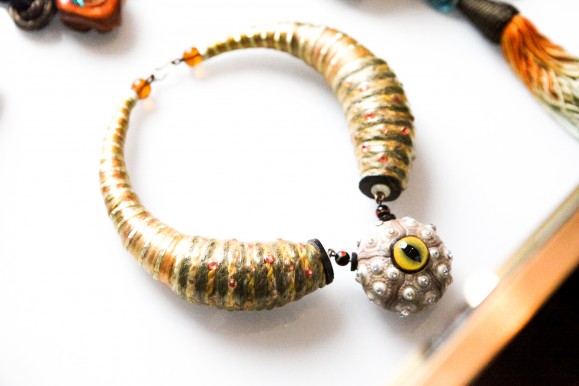 What Goes Around Comes Around
My NYC obsession has it's LA branch, which is super spacious and it's vintage pieces and treasures ranging from 1860s to 1990s, just as impressive as at it's NYC sister!
WGACA, 159 S. La Brea (between W 2nd 7 W 1st St) LA 90036
Energy Stop:
Urth Caffe, 8565 Melrose Ave -> 7 min DRIVE, 50 min WALK
Fig & Olive, 8490 Melrose Place -> 8 min DRIVE, 50 min WALK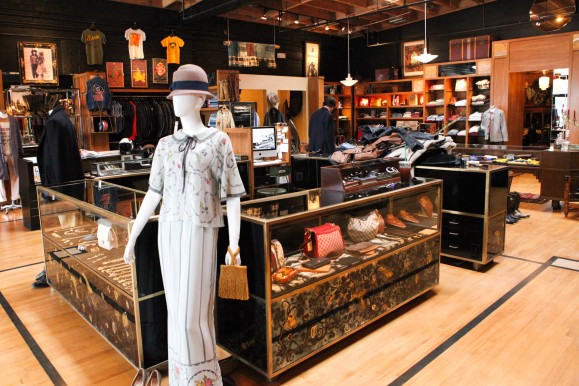 Resurrection
Buzz to get in and find yourself in a vintage heaven, on top of that they are super lovely here! You'll also find owner's Katy Rodriguez's collection here, as well as finds from Chanel, Alaia, Laurent, Hermes, Halston and others. And where else to wear vintage Halston Heritage dress than in Hollywood?!
Resurrection, 8006 Melrose Avenue (between N Edinburgh & N Laurel Ave) LA 90046
Energy Stop:
Taste, 8454 Melrose Ave -> 2 min DRIVE, 10 min WALK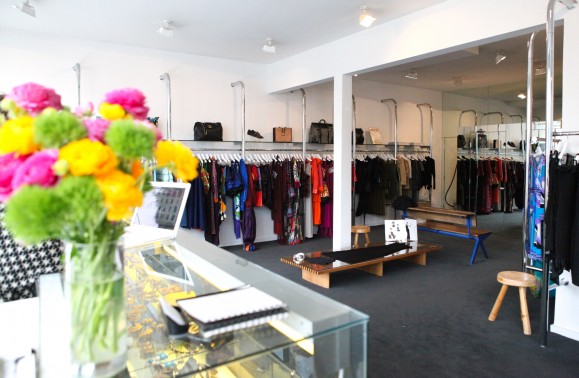 Post 26
I found this place as my apartment used to be nearby in Santa Monica. It is situated right in the heart of Brentwood Country Mart with a little Wild West town feel.
Sometimes they have amazing vintage treasures upstairs and other times they have nothing vintage-y at all. You just have to take a shot, but they always have many amazing contemporary pieces to choose from and the owner Jeannine Braden will always help you with the right decision, you won't leave this place empty handed. Gorgeous shop!
Post 26, 225 26th Street, #35, Santa Monica, 90402
Energy Stop:
Café Montana, 1534 Montana Ave -> 4 min DRIVE , 30 min WALK